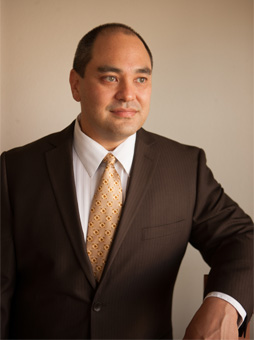 Jay F. Brown was admitted as an attorney in the State of Arizona, after earning his Juris Doctorate (J.D.) law degree from Southern Illinois University, School of Law. He previously received his Bachelors in Science (B.S.) and then obtained a Masters in Science (M.S.), both from Southern Illinois University, College of Engineering & Technology.
Mr. Brown worked as a Felony Prosecutor for several years where he handled thousands of DUI and motor vehicle cases. As a prosecutor he gained extensive litigation experience, motion practice, and won numerous jury trials.
Mr. Brown now devotes himself to criminal and DUI defense and aggressively defends clients faced with serious misdemeanor and felony charges. Mr. Brown is specially trained in the areas of Toxicology, Traffic Accident Reconstruction, Drug Recognition Evaluation and field sobriety testing and attends frequent seminars to maintain his expertise in these fields.
Mr. Brown has instructed specialized courses in DUI and criminal education for Statewide Conferences.
Memberships and Associations
Arizona State Bar Association (AzABA)
AZ Attorneys for Criminal Justice (AACJ)
Arizona Asian American Bar Association (AAABA)
National Asian Pacific American Bar Association (NAPABA)
International Association for Chemical Testing (IACT) - former
National District Attorneys Association (NDAA) - former
Arizona Prosecuting Attorneys' Advisory Council (APAAC) - former
American College of Forensic Examiners (ACFE) - former
Advanced Level DUI Training Programs
Instructor for DUI investigation and police procedure
DUI seminar speaker - as a prosecutor and as a defense attorney
Horizontal Gaze Nystagmus (HGN - eye test) with Arizona Peace Officer Standards and Training (APOST)
Standardized Field Sobriety Test (SFST)
Drug Evaluation and Classification as a Drug Recognition Evaluator (DRE)
The Effects of Drugs on Human Performance and Behavior at University of Indiana
Traffic Accident Reconstruction I (TAR-I) by Northwestern University
Arizona Criminal Justice Information System (ACJIS) and National Criminal Information Center (NCIC) Operator
The Robert F. Borkenstein Course on Alcohol, Drugs, and Highway Safety: Testing, Research, and Litigation at University of Indiana
Intoxilyzer 5000, Arizona Department of Health Services (DHS), Class II Operator Permit
Intoxilyzer 5000, Arizona Department of Health Services (DHS), Class I Operator Permit
Standardized Filed Sobriety Testing (SFST) with Arizona Peace Officer Standards and Training (APOST)
Boating Safety with Arizona Game and Fishing Department
Yearly DUI training to keep up with current knowledge
ALL INFORMATION IS CONFIDENTIAL
Our Office
(602) 476-9669